Our mission at Synergies is to 'make a difference' through informing better decisions –
be that in the public sector or in the corporate sphere. Our directors take great pride in personally managing and delivering projects, ensuring senior attention and experience is consistently applied to every problem. Our business processes are designed to deliver clients appropriate and insightful advice, on time and within budget.
Our success reflects our management expertise, the skill of our consultants and the time we invest to ensure we understand the purpose of each project we undertake and the goals of our clients.
Through collaborative internal processes we provide the flexibility to scale up or down as each project advances. Our personal service model enables decision-making and fast turn-around, without compromising on quality.
We carefully scope all projects to ensure we fully understand each client's requirements and deliver exactly what is required for each project. This enables us to tailor a specific solution or methodology for each project, drawing on our experience, but understanding that each client and project has different requirements.
Our priority..
.. is to consistently deliver advice of a high standard for our clients in order to create value for their operations while establishing long term business relationships built on trust and integrity.
Our Expertise
The Board were pleased with the case study summary. The case studies and summary report will definitely prove useful in refining our policy position on coastal shipping in advance of government consultation on reforms.
Synergies deliverables to date have been a valuable input to Urban Utilities' business case for expanded resource recovery.
Synergies gave us the advice we needed, in the format we wanted, on time and on budget. The report they produced was well written, with exceptional analysis, requiring little revision or debate. Synergies took the time to ensure they fully understood our purpose for the project – resulting in work we were able to immediately put to use.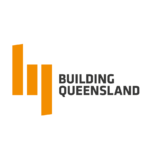 Synergies performed a peer review across a range of elements including demand, service need and economics for the Nullinga Dam PBC. Their contribution was particularly significant to enhancing the PBC. In relation to demand specifically, Synergies identified several matters to be assessed further in the development of the DBC, including substantiation of demand.
I wanted to thank you for all your help on the rail access reforms. It has been so valuable to have your considered advice throughout our work on these reforms and I have really appreciated your flexibility in responding to our numerous requests, often at short notice.
Euan Morton was appointed as the Independent Expert for the first review of the Access Policy for the Wiggins Island Coal Export Terminal. He was required to review the proposed changes to the Policy, issue a Discussion Paper and consider submissions from stakeholders when issuing his Final Report for consideration by Queensland Treasury. He brought considerable technical expertise, and a balanced and pragmatic approach, to the task and effectively managed stakeholders through the process. His report was accepted by Queensland Treasury and the review process was completed smoothly and efficiently. He was good to work with and assisted in minimising the cost of the engagement and the review process as a whole.
Thank you Euan. You did an amazing job. We really appreciate your effort on short notice to produce your reports and the professionalism which you demonstrated today in your evidence.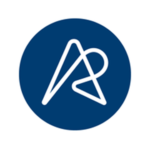 We appreciated how engaged with the project Synergies were and the effort put into preparing a well-researched and well written report. The project had a very constrained timetable, but the project team corresponded efficiently and we were pleased how quickly Synergies were able to turn the work around.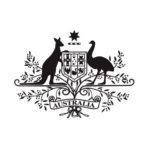 The Synergies team was organised, responsive to our feedback and professional every step of the way. When we provided the report to our stakeholders, they were pleased with the calibre of the report and communicated to us that it was a thorough analysis of the problem.
Euan and the Synergies team have a thorough understanding of benchmarking techniques and their application to Australian electricity network businesses. They used innovative techniques to bring insight into the complexities of translating raw productivity measures into meaningful and commercially achievable revenue targets.
I am very pleased with the process, professionalism and outcomes of Synergies Economic Consulting's report on Economic and financial viability assessment for non-potable supply options, NE Corridor. The team from Synergies were highly skilled in undertaking the project and provided timely delivery of work. We are especially pleased with the way that the final outcome of the study is written and how the results are discussed, articulated and put in the context. The difficulty with this project was the multiple stakeholders who were providing inputs during the study. The team was very innovative and skilled in working with multiple stakeholder groups. Thanks so much Synergies for doing a great job!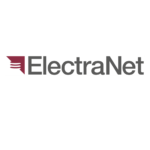 Synergies assisted ElectraNet with our need to consider non-network solutions as part of the South Australian Energy Transformation RIT-T process. Synergies was insightful, responsive and great to work with.
Thank you for making this work stream enjoyable and easy for us to manage. The feedback from all stakeholders is that they've been very impressed by your advice and expertise as seen in meetings and the deliverables – a view we strongly share! Hopefully we will have the opportunity to work with you again in the near future.
Euan Morton has performed numerous Independent Expert determinations under the National Electricity Rules for AEMO (and its predecessor, NEMMCO) over an extended period. He takes a principled and balanced approach to his determinations. He is easy to work with and is effective at managing stakeholders (particularly Affected Participants) such that they respect the integrity of the process and the outcome irrespective of regardless of whether their position was endorsed in the determination.
I might also take this opportunity to thank you and the Synergies team for your engagement on the Cost Benefit Analysis, it's been great working with you on such a complex technical project. I particularly appreciated your quick response to questions and thorough explanation of issues as it really helped in coordinating input and resolving issues with agencies.
Thank you again for your outstanding effort on the impact tool. We really appreciate the extra effort and tolerance of our last minute changes to ensure we put our best foot forward in the CRC application process.
The story that has emerged from your process has been really useful for us to frame our thinking and will be very useful as we consider the interview an associated presentation.
The Synergies Team has a deep and extensive knowledge of the agriculture sector and regional economies across the state, extremely strong data analytics capabilities, and a gift for easy engagement with a broad set of stakeholders.